DMHI .0023 (DMH International) .0023
Contact Info
12502 West Atlantic Blvd
Coral Springs, FL 33071

Phone: (954) 509-0911
Email: info@dmhintl.com
Market Value1 $290,000 a/o Mar 20, 2015
Shares Outstanding 290,000,000 a/o Apr 11, 2014

Previous rally highs
Jun - Sep 2013 .0025- .025 900%
Oct -Nov 2013 .0031--.0547 1600%
Nov - Dec 2014 .0025-.0503 close 2000%
Feb - March 2015 .0009-.0073 800%
Company Overview
Virtual Physician's Network, Inc. provides a virtual connection that assists surgeons to improve financial and clinical outcomes. It enables surgeons to book cases, track outcomes, attend virtual meetings, and access on-demand education and more utilizing the mobile application technology. Virtual Physician's Network, Inc. has a strategic partnership with DC2 Healthcare. The company was incorporated in 2011 and is based in Orlando, Florida. As of July 22, 2014, Virtual Physician's Network, Inc. operates as a subsidiary of DMH International, Inc.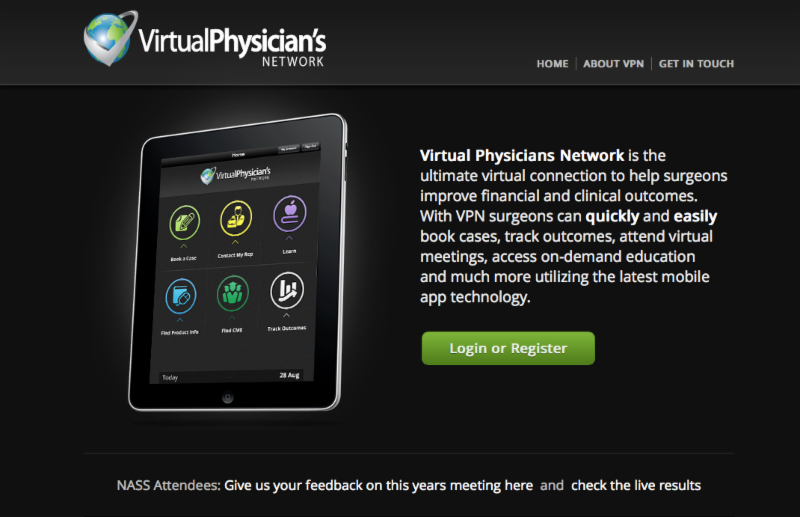 The TouchPACS/TouchEMR Software Suite ("TMS") is a software product with over a decade of design and programming experience in medical software, and specifically diagnostic imaging software, at its foundation. As the product name specifies, TMS consists of:
PACS - a Picture Archive and Control System application
, which is the current standard for displaying diagnostic quality medical images electronically. TMS is coded to the standards of the National Electrical Manufacturers Association (NEMA) Digital Imaging and Communications in Medicine (DICOM) standard, as is contained in the details of the document, and in the section of this document entitled "TouchPACS/TouchEMR DICOM Conformance Statement", which is required to provide a definition of our adherence to the DICOM standard, and to allow for third party software integration. DICOM defines the communication standards for how
TMS communicates
with vendors of radiological modalities, and other DICOM server applications and services, and describes the protocols and methods for correctly reading, handling, and displaying medical quality diagnostic images.
EMR - an Electronic Medical Records application,
which is part of a new and evolving standard for the capture, storage and dissemination of patient medical information, and the integration of the healthcare environment. An EMR for a patient consists of all information for the patient (demographics, diagnoses, medications, physician's orders, images, etc.) stored securely in the patient's primary healthcare provider. This information is available for dissemination only on the order and at the request of the patient or the patient's legally designated representative. Standards for privacy and security of EMRs have been established by the Health Insurance
Portability and Accountability Act
(HIPAA) of 1996 (P.L.104-191), and TouchEMR meets or exceeds all legal standards for privacy and security of patient health data, as defined in the section of this document entitled "HIPAA Privacy and Security Conformance Statement."
Practice Management
- The TMS product contains all functionality needed to run the business of a radiology practice, or indeed, any small to medium medical practice regardless of specialty. These functions include system security, scheduling and appointment management, workflow, mailing list and patient contact management, customer accounting, billing and collection, insurance company billing, interface to external vendors, and other functions needed in medical offices. Many of the functions of the Practice Management application utilize electronic data interchange (EDI) between entities involved in healthcare. Such transactions are governed by the ANSI Health Language 7 standards (HL7). TMS implements HL7 version 2.51 for all EDI transaction.
Now .0023 and 2 weekly close green could it go another 1000-2000% very well could be
Recent news released showing the value and billion dollar sector in the Health Insurance and Medical Sector could we see entry in speculative Marijuana sector?
This is a stock that has a low share structure stock and an avg of just 2.5 million volume and now trading well above avg , this is a thin stock that trades extremely well with zero dilution
On Friday it close at high of the week and day Major support at that 50 day moving avg .0018 recent news Iheart Radio CEO interview stating a lot of updates and ties to AAPL IOS and GOOG android app
George England CEO of DMHI Interviewed on HealthTech Talk Hosted by Ben Chodor
Watch for Updates and filings expected this could do 1000-2000% like it has done in past RSP is a firm believer of stocks repeating there past moves
DMHI (DMH Int'l) .0023 Bullish on Lower and Longer Time Frames, low share structure Potential .02-.05 repeat
Key Points
-2 consecutive weekly close at highs confirms bottom of channel reversal
-Pattern trades from .0023-.02/05 ranges
-Major accum/distrib
-.02-.05 repeat potential as a Pattern Trade
-Master support in breaking above .0018 MA 2 consecutive closes
-Uptrend Channel about to break above upper part of parallel channel
-Breakout range above .0056 (The path to least resistance to .05 pps)
-Accum.Distribution high

Chart Signals Daily Chart
Weekly Chart Longer Term